Meet ADVISER Armknecht & Partners attorneys-at-law | The polish law firm with experience in legal assistance
ADVISER Armknecht & Partners attorneys-at-law we are a team of lawyers - attorneys-at-law, legal counsel, advocate and lawyer, specializing in key areas of law to business Clients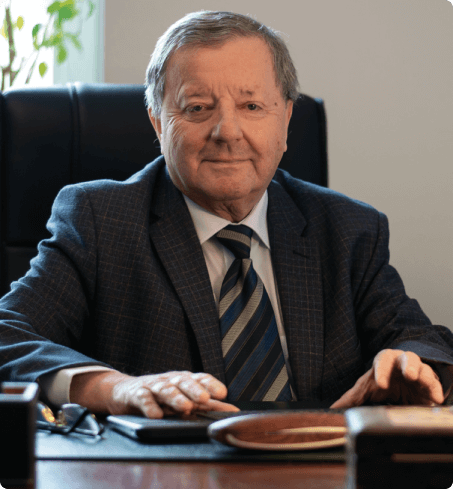 ADVISER Armknecht & Partners attorneys-at-law is a law firm operating since 1989, which is made up of a team of attorneys-at-law, legal counsels, and lawyers specializing in various areas of law.
At ADVISER Armknecht & Partners attorneys-at-law law firm in Gdynia, we are focused on long-term cooperation with our Clients based on partnership, first of all, offering permanent legal services in the form of outsourcing of the legal department (comprehensive legal services for companies), but also ad hoc legal assistance for domestic and foreign business Clients as well as ad hoc legal assistance to natural persons in private matters (personal matters).
Our services are based on the knowledge and experience of our team of lawyers, whose activities are focused on listening to our Clients, understanding their needs, and indicating the most advantageous legal solutions that enable the implementation of their business goals.
ADVISER Armknecht & Partners attorneys-at-law is a team of lawyers, including legal advisers and counsels, who combine experience with a modern approach to legal business services, particularly for companies (commercial companies law). We are a team of lawyers, but each case is dealt with individually, focusing on a partnership approach to the Client.
We operate on behalf of our Clients mainly in Gdańsk, Sopot, and Gdynia (Pomerania).
Get a reliable business partner who will provide professional legal services for you and your business. Trust ADVISER Armknecht & Partners attorneys-at-law law office Tricity: Gdańsk, Sopot, Gdynia! commercial law commercial company law attorney commercial service attorney legal counsel gdansk legal counsel Gdynia attorney gdansk attorney at law gdansk attorney at law Gdynia attorney-at-law sports law poland attorney gdansk attorney maritime attorney commercial company attorney gdynia gdansk law firm corporate law attorney business attorney commercial company law commercial companies law attorney gdynia company law attorney poland start business poland attorney logistics law cybersecurity law cybersecurity attorney construction law attorney shipping law attorney maritime law lawyer forwarding law attorney civil litigation attorney transport law attorney legal maritime attorney forwarding attorney gdansk business attorney


legal assistance gdynia legal assistance gdańsk legal assistance trójmiasto business attorney gdynia business law firm football law sports law firm



Get to know us